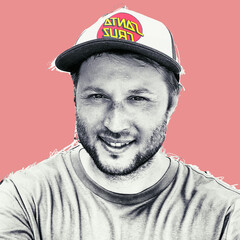 Pietro Berto
Character Artist at Ninja Theory
Rome, Italy
Summary
Hello
I work in the Game and VFX Industry.
Had the privilege to contribute to some big projects such as the DEAD ISLAND games franchise, Hollywood movies and TV Shows.
I love the full pipeline of creating a digital character, from concept and ideation, modeling, texturing, grooming, shading, look dev, and lighting.
I also have industry experience in shot sculpting, creature modeling, and FACS.
Currently working on HELLBLADE 2 with Ninja Theory
Skills
3D Modeling
Digital Sculpting
Texturing
Photogrammetry
shot sculpting
Software proficiency
Productions
Movie

The School of Good and Evil

Year

2022

Role

Character Artist / Digi-Double

Company

Framestore

Movie

Fantastic Beasts: The Secrets of Dumbledore

Year

2022

Role

Character Artist, Modeler, Shotsculpting

Company

Framestore

Movie

RRR

Year

2022

Role

Creature Artist

Company

DNEG / Redefine

TV Production

Outcas

Year

2017

Role

Character artist - Digital doubles

Company

Second Chance Games and VFX

Video Game

The Golf Club 2

Year

2017

Role

Characters Outfits and props

Company

Second Chance Games and VFX

TV Production

Sleepy Hollow

Year

2016

Role

Character artist - Digital doubles

Company

Second Chance Games and VFX
Experience
Character Artist at Ninja Theory

Cambridge, United Kingdom

Mentor at Think Tank

Canada

Character art mentor for graduating students

Character/Creature Artist at Framestore

Montreal, Canada

Character/Creature Artist at DNEG / Redefine

Montreal, Canada

Character Artist at Dambuster Studio

Nottingham, United Kingdom

Character Artist at Second Chance Games & VFX

January 2016 - April 2017